Nirvana Asia
Are you looking for
?
Nirvana Asia Group, established in 1990, is a world-class, full-fledged integrated bereavement care provider with over two decades of experience in memorial park operations. We play a vital role in promoting an essential part of our culture concerning funeral rites, predominantly in the Malaysian Chinese community. We diligently aspire to keep improving, innovating and raising our service standards to ensure we remain a leader in the industry across Malaysia and Asia.
From the first private memorial park in Semenyih approved by the government in Selangor state, Nirvana Asia Group has expanded to Shah Alam, Klang (Selangor), Kuala Lumpur, Penang, Bukit Mertajam, Sungai Petani (Kedah), Kulai, Segamat, Tiram (Johor), Kota Kinabalu (Sabah), Sibu (Sarawak), Jakarta, Medan (Indonesia), Singapore, Thailand and Vietnam.

Nirvana Asia Group is being maintained under a perpetual trust fund of over RM100,000,000(100 million) managed by an independent professional trustee (ensure the long-term maintenance of the park, 24-hour security & etc.). In 1998, we became the first bereavement service provider to be awarded the ISO 9002 Certification.

We live by the "Caring for Life" philosophy and ideals in steering the organization ahead. At Nirvana Asia Group, you can always expect a pleasant experience during a critical moment through its professional, detailed, comprehensive and well-acclaimed, one-stop-worry-free funeral services. Whether burial or cremation, our dedicated team will strive to ensure the bereaved family that their loved one is provided with a properly arranged funeral. Professionalism and quality of service are our benchmarks in driving us towards excellence. Furthermore, respect, love and pride in a rich cultural heritage are essential to us, and we recognize each life as meaningful and precious.

With the integration of careful planning, passion, professionalism, and excellent philosophies, Nirvana Asia Group aims to realize a worry-free state of mind. Furthermore, as part of our obligation to society, the group actively takes part in corporate social responsibility programs with a big heart to create a professional yet compassionate enterprise that cares for the community and society as a whole.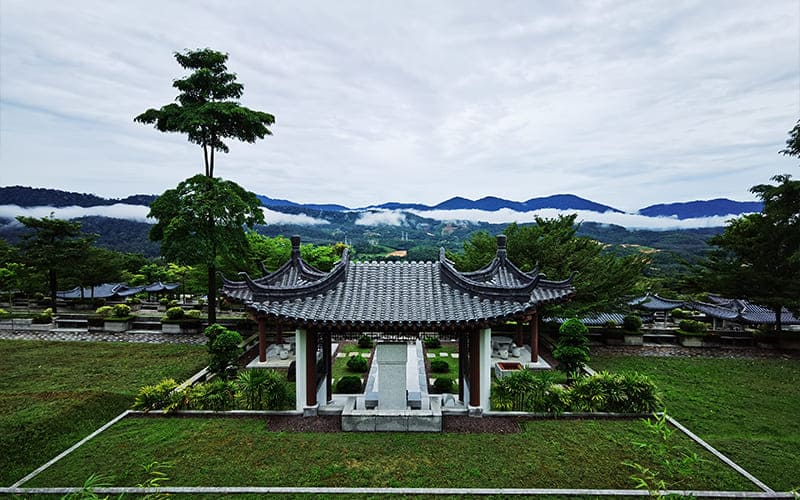 Visit Our Place
Schedule an appointment for a site tour. We will guide you through the entire site viewing.
Book Appointment